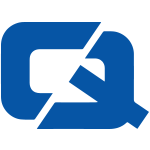 A congestion charge in Greater Manchester could damage the economic future of the area, the Freight Transport Association (FTA) warns.
It says the proposals from the Association of Greater Manchester Authorities show a "total lack of understanding" of how important the industry is to the region.
Any firms operating within the proposed charging zone could see their transport costs, which already include van insurance and fuel, rise significantly, the FTA states.
Furthermore, there will be little or no tangible savings from a reduction in traffic, it adds.
Malcolm Bingham, head of roads policy at the FTA, says the proposals are poorly set out.
"While we welcome the plans to improve public transport options in the area, this should not be done at the expense of business and, ultimately, the consumer," he adds.
Regional authorities should be helping firms ease the financial burden of motoring, such as van insurance, road tax and fuel, rather than placing extra ones on them, Mr Bingham concludes.
Earlier this month the Royal Society for the Prevention of Accidents announced that it is to carry out a study it hopes will improve safety among young commercial drivers.