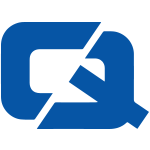 Truck maker Volvo has announced that it plans to introduce new technology to help reduce thefts from the vehicles – which may be good news for commercial vehicle insurance holders.
According to the firm, £6.1 billion worth of goods are stolen from trucks in Europe every year, with the number of thefts on the rise.
In response, it has developed a system based on radio technology and sensors to cut the number of incidents in which items are stolen.
"We foresee a huge potential for this invention, which has good possibilities of becoming an industry standard," said Per Wassen, investment manager at Volvo Technology Transfer.
"This is an investment fully in line with the Volvo Group's striving to offer our customers safe and efficient transport solutions."
Volvo Technology Transfer is a corporate venture capital company that seeks out new technologies through the acquisition of firms and commercial interests.