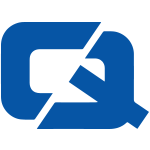 Commercial vehicle insurance holders looking to sell their vehicle might want to take advantage of professional pre-sale preparation to make the most of their sale.
According to British Car Auctions (BCA), there was a 12 per cent rise in the number of light commercial vehicles (LCVs) benefiting from this service in 2007.
BCA's UK business development manager of commercial vehicles Duncan Ward commented that the process of bringing these vehicles back to showroom condition can be important in maximising returns.
"The remarketing rules for vans are really no different than they are for cars – proper preparation and good presentation are vital if your LCVs are going to achieve the best possible price in the auction hall. And with the current high demand for well presented vans at almost any age and mileage, there is a massive opportunity for sellers," he said.
BCA holds sales of commercial vehicles at its centres every week.