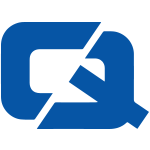 A new breed of male motorist – the white vin man – is invading the territory of more traditional drivers, a survey says.
An insurer claims more policies are being taken out on up market high-spec vans driven by men from the creative industries.
Swinton has dubbed the phenomenon "white vin man" after the gourmet caterers and landscape gardeners buying the more expensive vehicles.
A company spokesman said: "It seems that their slightly more upmarket tastes extend to the type of commercial vehicle they are purchasing."
Van insurance customers could be interested in the new breed, who are also asking for contents cover for laptops and hi-tech equipment.
The trend appears to fly in the face of the tattooed, foul-mouthed stereotype of the traditional white van man, often associated with plumbing, plastering and building trades.
Such is the popularity of the older saying, it has been nominated to become a British icon at icons.org.uk.