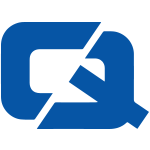 19 June 2013

Motortrade insurance is very different from your average car insurance policy. If you are a motor trade company, buy or sell vehicles or drive or own a taxi, this kind of policy is ideal for you.
Often referred to as Road Risk Insurance, the size of your business is not a factor which would stop you from accessing a quote, it just matters that your business is dependent on motor trading, whether on a full- or part-time basis.
Trade policy insurance should not be seen as an optional measure for your business, but rather a beneficial safety net for your activity – one which is also required by law.
Instead of insuring a car in particular, a motor trade policy protects the driver, so they are eligible to drive any vehicle as long as it is being used for business. For any accidents or mishaps that could possibly occur, through your fault or the fault of other road users, you are covered regardless.
You should now consider what level of cover would be most appropriate for your business and most beneficial, especially in regards to the comparative costs of the possible policies.
The minimum level of cover required by any business in the motor trade industry is Third Party protection.
This is the cheapest option available, but it could mean that you are not covered in a number of areas which would be vital for your business activities.
The cover would allow you to drive a vehicle on a public highway. However, while damage, loss and injury to third parties is protected under this policy, the vehicle itself is not covered. Furthermore, passengers in the vehicle would be covered but the driver would not.
For businesses that buy or sell cars, this would be particularly problematic and could see hefty costs incurred as a result of an accident, severely affecting future profit margins.
The second option would be Third Party, Fire and Theft cover. Offering all the benefits of the previous policy, this also covers the policyholder for if a car is stolen, damaged in transit, or is a victim of fire whilst in the traders possession.
Taxi drivers looking to save money might see this as a viable option, with their customers insured in addition to a greater level of cover for their main business asset – the vehicle itself.
Comprehensive cover is the top level available, but of course at the highest cost.
Including all aspects of the previous two policies, the third includes accidental damage to a vehicle which is either in your control or custody and also covers the cost of damage to customer's cars if you were driving them at the time of an accident.
This level would be particularly useful for businesses which fix cars for a living or provide MOT's.
Other options which are set aside from the more conventional levels of cover include Motor Trade Liability Insurance and Combined Motor Trade Insurance.
The former covers aspects including public liability, employer's liability and sales and service indemnity insurance.
Public liability covers businesses that provide services from a given premises, and protects the policyholder from accidents or injuries that a customer might fall victim to on site. This would be especially critical to avoid difficulties when they seek compensation.
In regards to product liability, this is exceptionally vital for businesses working with spare parts. If a manufacturer issued a faulty part, which was then fitted to a vehicle, this level of cover would see the insurance provider sue the manufacturer on your behalf if the customer takes your business to court.
For those businesses that employ staff, no matter how many, employer's liability protects you from injuries that staff or co-workers might receive on site.
If you are still confused about the level of cover you require for your specific business, contact a motor insurance UK expert for the best advice available, and obtain a quote that best fits your needs.