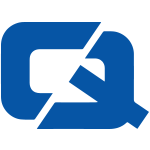 Motorists in Wiltshire are increasingly offering their support to speed cameras, a survey has shown.
According to findings published by the Wiltshire Times, over 80 per cent of drivers in the county feel that driving too fast can put people's lives in danger.
Some 86 per cent of respondents said that they would not like to see the speed traps removed, with 87 per cent feeling that the cameras are a way of cutting the number of road casualties that occur.
Manager of the Safety Camera Unit Nisha Devani commented: "It is encouraging to see that the message that speeding kills is getting through and this survey confirms that there is support for safety camera enforcement in the area and that people believe cameras play an important part in saving lives on our roads."
Recent findings by the Institute of Advanced Motorists showed that nearly 80 per cent of drivers in the UK – potentially including car or van insurance customers – support speed cameras – up nine per cent on last year's total.