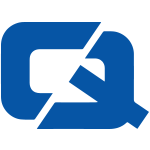 Van drivers in one area are on their guard after a sudden campaign of vandalism.
Exeter police put out an appeal for information after several vehicles vehicles were targeted on an industrial estate in Exeter.
Driver side windows and windscreens were smashed in the attack on the vans, which belonged to delivery firm Parceline, reports the Exeter Express and Echo.
The paper says a "passer-by noticed four or five vans damaged in Heron Road on Exeter's Sowton industrial estate."
Van insurance and courier insurance customers could be interested in the apparently random attack on a batch of stationary vehicles.
Nationally the government is aiming to tackle vandalism on commercial vehicles and in particular the targeting of public transport vehicles.
Department for Transport figures say one London bus company spends an average of £7,000 fixing problems caused by vandals.
Research conducted in 2006 by More Than showed vandalism on vehicles belonging to small businesses across the UK was costing around £620 million per year.