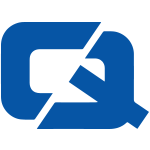 Drivers in England hoping to keep their car or van insurance premiums intact might want to take extra care when driving over the coming days.
Following on from the weekend's wintry weather, the Met Office has forecast that more snow and sleet could hit parts of England and the Midlands this week, before tailing off.
The weatherfronts are then expected to be replaced by widespread frost.
In response to these suggestions, the Highways Agency is calling upon motorists to ensure they are prepared for such conditions.
Drivers in affected areas who must complete journeys are advised to keep supplies and warm clothes in their vehicle.
Meanwhile, motorists are reminded that stopping distances can be greater in icy conditions and that driving in as high a gear as possible can help to combat wheelspin.
The Highways Agency added that it would be attending to roads that need treating.