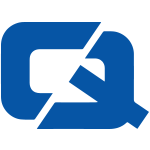 Police are urging drivers in Wirral Merseyside, to ensure that their vehicles are secure following a spate of car crimes.
The incidents, in which some vehicles were stolen or broken into, could have seen drievrs have to make claims on their car or van insurance policies as a result.
Officers are advising drivers to take simple steps such as ensuring they always lock their automobile and remove possessions to avoid attracting criminals.
Neighbourhood Sergeant Graham Bell commented: "We will be carrying out a number of policing operations to find those responsible for these crimes and bring them to justice.
"With the help of the community we can significantly reduce the instances of vehicle crime across the Wirral."
Older style Vauxhall Corsas and Astras were among the vehicles being predominantly targeted.
The area has a Vehicle Watch scheme that drivers can join to allow police to stop their vehicles and check that they have not been stolen.