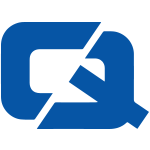 A number of motorists who drive for work purposes admit to eating at the wheel at least once a week.
Research conducted by road safety charity Brake has highlighted that 15 per cent of work drivers will eat while operating a vehicle, compared with the national figure for all motorists of one in 25.
In addition, work drivers could find that they face more than a claim on their car or van insurance by being twice as likely as other motorists to use a handheld mobile phone while driving.
Cathy Keeler, head of campaigns for Brake, commented: "Driving is the most dangerous activity that most of us do on a daily basis. No one would dream of snacking on a sarnie or picking up the phone while using a chainsaw or doing any other safety-critical job – and we mustn't when driving."
Earlier this year, research by the firm found that one in ten work drivers admit to having fallen asleep at the wheel in the past 12 months.