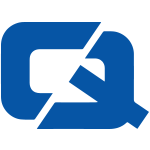 An overhaul of the UK practical driving test system will improve the safety of at-work drivers, one organisation says.
RoadSafe said it welcomes plans from the Department for Transport to develop a culture of lifelong learning in driving.
The group said new qualifications should be made available for people who spend a large part of their job driving.
A RoadSafe statement said a vital component of a proposed 'skill for life' concept will be the "development, in partnership with employers, of vocational qualifications for all at-work drivers" and added the schemes would be particularly appropriate for van drivers.
Many companies holding van insurance and haulage insurance policies will have had a close eye on the plans unveiled by the government on Wednesday.
If approved, the changes will see modular testing rather than a one-off exam and more advanced courses in skills like motorway driving made available.
The ideas, unveiled by transport secretary Ruth Kelly, are mainly aimed at younger drivers but are part of a wider drive to get motorists to carry on learning throughout their lives.