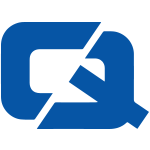 Car and van insurance holders who regularly speed through the city of York are to be targeted by residents in an appeal to slow down.
According to the York Press, a new safety campaign has been launched by the city council in which residents who sign up are given a number of anti-speeding stickers to put in their cars or on wheelie bins.
It is hoped that residents will be able to influence drivers, such as car and van insurance holders, directly through this tactic.
The stickers bear the slogan: "It's our neighbourhood – watch your speed".
Tom Foxton, of the council's road safety team, said: "Changing people's attitudes is key to tackling speeding. We are hoping the city's residents will really get behind the campaign and try to influence the attitude of drivers who think that it's acceptable to speed."
Meanwhile, a main road in Bradford may be set to have its speed limit halved after plans to do so received support from local residents.