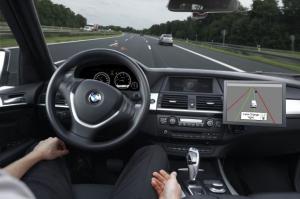 Car buyers are demanding more and more driver assistance technology in their new purchases, research has revealed.
According to the Ford Car Buying Trends 2015 survey, which examined new car buying habits in 22 European countries, there has been a significant rise in the number of cars bought with assistance technology, such as parking and braking monitors. The findings support claims that motorists are moving towards more automated cars, with the possibility of driverless vehicles not far around the corner.
Car dealers may want to take note of these findings and adjust their stock accordingly. Nevertheless, while new in-car technology might remove some of the stresses and strains of driving, it will not remove the need for motor trade businesses to purchase road risks insurance cover, which will protect dealers or mechanics when they are driving the company's or customers' vehicles for testing and logistical purposes.
Roelant de Waard, vice president of marketing, sales and service at Ford of Europe, commented: "While manufacturers are working toward autonomous vehicles, our customers are already embracing many of the smart technologies that make driving and parking easier and safer.
"We are seeing increasing demand for features that relieve the stresses of driving, and make it more enjoyable – for example, people have very quickly become accustomed to systems that help them to find a suitable parking space and reverse into it."