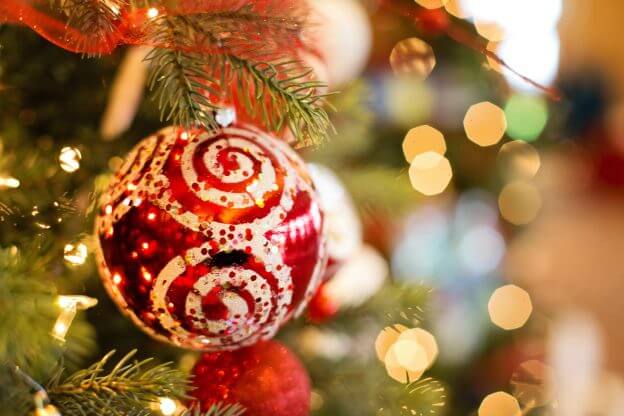 Stay safe on the roads this Christmas with the right courier insurance to meet your needs.
Christmas is the busiest time of year for couriers – that won't be news to many of you reading this. Present-buyers in the UK are expected to spend somewhere in the region of £25 billion on online purchases this year, with the average household spending somewhere in the region of £810 at Christmas.
In fact, just under 90 per cent of the UK will do at least part of their Christmas shopping online, with many of these purchases coming at the last minute and requiring overnight delivery from the country's fleet of couriers.
To keep up with this delivery demand, it is estimated that 79,050 courier vehicles will be on the road in the run-up to December 25th, delivering 320 million extra parcels to the UK's gifters.
With this mind-boggling statistic – and with colder, icier driving conditions also on the horizon – it might be a good time to reconsider courier insurance.
The gift of security
One obvious reason to look at courier insurance this Christmas is for the simple reason that in the age of Amazon or Argos deliveries there are likely to be many more vehicles on the road – as discussed above.
That many more vehicles making that many more deliveries over a period known for its bad weather and busy roads means that accidents and other mishaps are more likely to happen.
Not being covered means that you are liable for any costs incurred when driving that are not covered by standard motor insurance – even if you use your private vehicle for couriering – with many policies only accounting for third-party damage, fire and theft.
At their most basic, courier policies will cover your own vehicle for any damage done to it while you are on the job. At this time of year, when you might be making many more deliveries with expensive cargo in tow, extra coverage might be the difference between you working or not, particularly if you also consider goods in transit insurance (more of which below).
Trouble on the road
Cold days, long queues and icy conditions generally await most drivers at Christmas, let alone when the roads get clogged up in the week before the big day as people rush back home to their families.
With so many more drivers on the road – both in terms of other couriers and the general public – breakdowns and other technical faults are just that bit more likely to happen. At such a busy time of years for couriers, however, even an afternoon spent waiting on the hard shoulder of a motorway for a mechanic to come out could mean customers don't get their deliveries, and that couriers lose out on money or even future business.
Breakdown cover is an easy solution to this potential problem, and is an inexpensive add-on to your insurance that can be added to many courier policies. Roadside assistance, as an extra bonus, is also available, ensuring that you are wasting as little time as possible when something goes wrong.
Protecting your Christmas deliveries
In addition to basic cover, goods in transit cover is worth considering to protect you financially against any loss, damage or theft of the goods you are transporting. This is even more valuable in the run-up to Christmas, when you are likely to have many more deliveries to make, and more expensive packages to deliver, such as televisions, laptops, jewellery, or the latest enormous Lego set.
At this time of year, courier vehicles make for an easier target for opportunistic thieves, particularly when they are using branded vehicles, and especially when making multiple stops or if items need to be stored overnight.
Without cover, any loss or damage incurred to your cargo means you are liable, which is likely to be far costlier over Christmas.
Another benefit of goods in transit cover is that it can also cover you for when items are delivered to the wrong address or signed for by the wrong person (even if they were mislabelled in the first place!) Not only can misplacing all or part of a shipment represent a short-term loss in earnings, it can have a wider impact on your professional reputation.
Problems with the public
There is one final piece of the courier insurance puzzle to consider ahead of this Christmas – and one more vulnerable party on the roads to worry about: the general public.
With crowded roads and the likelihood that you will be making many more deliveries over the course of a day, there are many more opportunities for couriers to come into contact with everyday people.
Public liability insurance will help to cover your costs if you are liable for compensation or legal costs arising out of injury to a member of the public, or damage or loss to their property. It also covers accidental death of individuals.
Some clients may even refuse to place work with you without this cover, despite it being an optional extra, which is particularly true in the private sector. The risks you pose to the public are only increased over the festive season, so being covered for public liability is a good way to avoid the potentially ruinous results of an accident.
Christmas bargains
There are many other aspects of courier insurance that might also be useful over the festive period that are more applicable to certain kinds of business: perhaps you own a fleet of courier vehicles, for example, and fleet insurance might be a wise investment?
To make sure you are covered as much as you need to be – and getting a good deal in the process – it's always advisable to speak to an insurance broker. They can offer help and advice, and have the ability find great quality cover for affordable premiums.
Speak to ChoiceQuote today to see how we can help you stay safe this Christmas – and maybe get a festive bargain on your courier insurance in the process!
Call us on 0800 440 2180 or get a quote online for your courier insurance from ChoiceQuote and stay safe on the roads this winter.