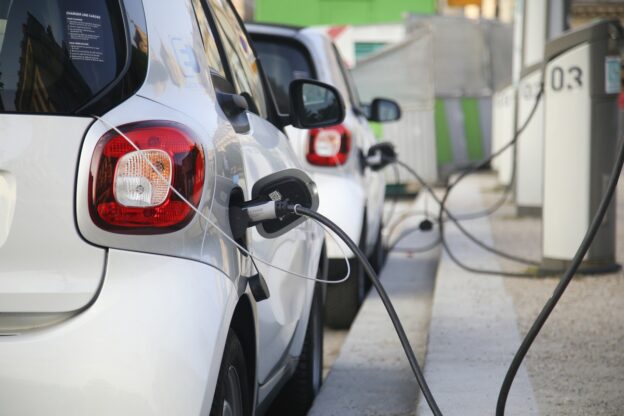 Electric car sales are booming. While they still only represent a small number of overall vehicles on the road, sales are growing fast.
And with the government consulting on banning the sale of new petrol and diesel cars as early as 2030, there will be even more electric cars on our roads in the years to come.
Dealers in the motor trade are seeing a steady supply of good quality, used electric cars entering the market. More mechanics are developing the skills required to service and repair electric vehicles, too.
For taxi drivers, electric cars are reliable and cost-efficient, with the best models boasting long battery life between charges.
This guide for motor traders and taxi drivers will discuss:
Electric cars vs with petrol, diesel and hybrids
Electric cars are continuously improving, and, as a result, are now entering the mainstream market. The latest models include the Vauxhall Corsa-e, Kia e-Niro, and Nissan Leaf.
Does anyone remember the Reva G-Wiz? Voted as one of "the worst ever cars" by Auto Express readers, this electric vehicle was painfully slow, poorly built, and had hardly any range between charges. Thankfully, modern electric cars have the specification and safety of equivalent conventionally fuelled cars!
While there are many benefits to electric vehicles (EVs), buyers should still carefully consider whether an electric car is suitable for their needs.
Benefits and drawbacks of pure electric vehicles
Advantages of EVs
Government incentive of £3,000 towards the cost of new EVs costing under £50,000.
Fewer mechanical parts mean servicing is cheaper.
Electric cars are better for the environment, especially where electricity is generated from fully renewable resources (e.g. wind and solar power).
Range is improving, with some vehicles capable of up to 379 miles on a single charge.
Charging point availability is increasing, making it easier to charge cars on the move.
The cost of charging a car is far cheaper than filling it with fuel.
New homes have EV charging points fitted as standard. The government are also providing grants for people who fit charging points — up to 75% of the price.
Electric cars are much quieter, and offer more space inside.
Disadvantages of EVs
EVs still cost more than petrol, diesel and hybrid models.
The cost of replacing a battery is high, though the technology is improving to extend battery life beyond the initial 5-8 year warranty period.
Producing batteries means mining for minerals, and electricity generated from fossil fuels offers negligible benefit compared to traditional petrol and diesel power.
Petrol and diesel cars can still travel much further on a full tank of fuel.
It is still much easier to find a petrol station than an EV charging point. Hybrid cars allow for both types of power, so they are more convenient.
It is much quicker to fill a car with fuel than it is to charge one.
Many homes won't have charging points, and not all can accommodate the fastest charging units (22Kwh) without upgrading to a three-phase electrical circuit. Charging from a standard plug socket can take over 24 hours.
Some people will miss the roar of a conventional petrol and diesel engine. Plus, the lack of noise could mean accidents potentially increase, as pedestrians won't hear cars approaching.
Early adopters of electric cars are finding they are well-built, offer good performance, and have typical running costs of around 60% of an equivalent petrol model. What's more, as they become more desirable, EVs are holding their value when sold second-hand.
However, some people might prefer to wait for a wider charging infrastructure, better battery technology, and cheaper used electric cars arriving on the market.
The best electric cars for motor traders
Dealers are looking for the best value electric cars that will sell quickly.
Here's our round-up of the most affordable second-hand electric cars to date:
Nissan Leaf (2010-)
New price: £29,845 – £39,395
Used price: £3,085 – £17,805
The Nissan has been around for more than a decade, so there are more affordable second-hand examples of the Leaf than any other electric car. It's spacious inside, has a good range, and boasts an innovative pedal that often eliminates the need for braking. All this makes the Nissan one of the most popular electric cars on the market.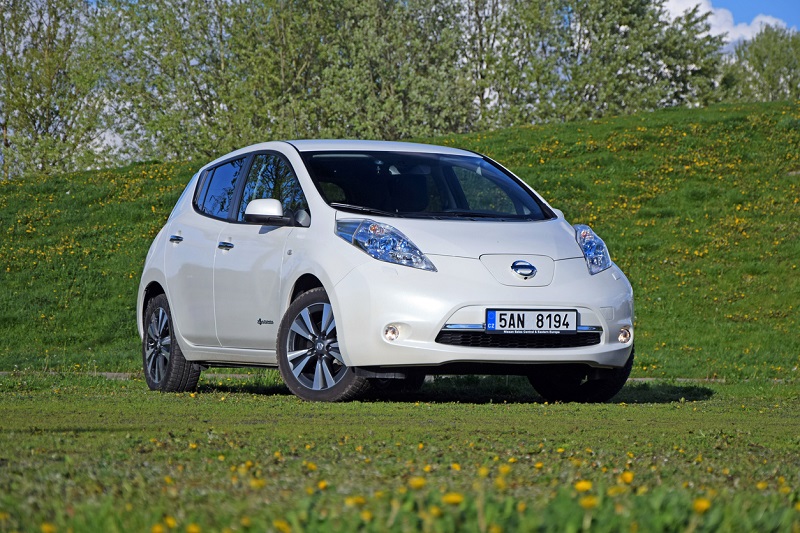 Renault Zoe (2013-)
New price: £29,170 – £32,870
Used price: £7,880 – £27,665
Another car that has gained a solid reputation since its release in 2013 is the Renault Zoe. One thing to watch is that the Zoe comes with a battery lease agreement at £99 a month. The advantage is that Renault are responsible for the battery, which makes it less of a risk to buy second-hand.
Volkswagen e-Golf (2017-)
New price: £31,075 – £31,680
Used price: £10,510 – £23,435
As solid and dependable as you would expect a VW to be, the e-Golf offers a good range and is practical. For anyone wanting a day-to-day car that doesn't scream 'I'm electric', the e-Golf is an excellent choice. Used prices make it a sensible buy, and the badge should be enough to attract interest from a range of buyers.
BMW i3 (2013-)
New price: £36,025 – £40,555
Used price: £8,270 – £32,375
The BMW doesn't offer the best range, but is an excellent buy as a city car, with older examples costing little more than £8,000. It also provides super performance, and will sell on the strength of its reputation.
Another one to consider is the Peugeot iOn (also known as Citroen C-Zero or Mitsubishi i-MiEv). Used prices start around £6,000, and it's a cheap and cheerful city runabout.
Why no Teslas? Even the cheapest second-hand Tesla models will set you back at least £20,000, so it's not the most affordable brand. Still, if you have buyers willing to stretch to that budget, they won't be disappointed with the exceptional performance and range on offer.
Are you looking for the next generation of used cars? Look at some popular taxi models below as a cue to the best new electric vehicles available.
The best electric cars for taxi and Uber drivers
Most taxi drivers lease vehicles and are looking for a reliable car with low running costs, space and comfort for their passengers.
Here are some of the best options available today:
Kia E-Niro – approx. £33,000
Offering a great range, practicality and style, the Kia E-Niro has low running costs and affordability. Suitable for up to 289 miles on a single charge, taxi and Uber drivers should get a couple of days' use before needing to plug it in.
Hyundai Ioniq Electric – approx. £30,000
The Ioniq Electric is a quality saloon car that offers a decent range of up to 165 miles with a 38Kwh battery. It also has the space and luxury to appease even the most discerning passengers.
Tesla Model 3 – approx. £37,000
The base model Tesla saw dramatic price cuts in 2019, suddenly making the Model 3 affordable on lease to taxi drivers. It's a quality vehicle with exceptional range and a premium image.
FAQs
Selling electric vehicles
Are electric cars covered with motor trade insurance?
Yes, electric cars can be covered as part of your policy. There is often a limit on the battery power of 65KwH applied, which excludes Teslas from some policies, for example. Most traders will not deal with Teslas due to their high value, but if you do, make sure your road risks policy does not exclude them.
Will I make more profit with electric cars?
Electric cars hold their value well after initial depreciation, and demand continues to rise. So, you should find it possible to sell used EVs and make a decent profit. Just like buying and selling petrol or diesel cars, it all depends if you can get a good deal when buying the car or accepting a trade-in before selling it on.
Owning an electric vehicle
Vehicles can be charged at home using a regular power supply, though this can take 24 hours or more for a full charge! Modern houses have special EV charging points installed. If your house doesn't have one installed, they can be fitted for a few hundred pounds for a basic supply. While vehicles can be charged at an increasing network of locations across the country (e.g. service stations), you will be paying for the privilege; it's much cheaper to charge your vehicle at home using your own electricity supply.
Are EVs more expensive than petrol/diesel cars?
They are more expensive to buy initially. The technology is new, and sales are relatively low.  However, they are much cheaper to run, service, and in many cases cheaper to tax. There are also grants available from the government towards the cost of new cars.
Is insurance more expensive for electric cars?
Insurance is sometimes more expensive for EVs because repairs can only be done by manufacturers for certain components (especially the battery). This increases the time and cost of carrying out work. Longer-term, it is hoped more qualified technicians will be available to do work on EVs. These are also early days for insurers. The more EVs that are insured, the lower the cost of cover should become as insurers will assess more data about the risks of insurance.
Insurance with ChoiceQuote
We can cover electric vehicles on a motor trade or taxi policy. Get in touch with us for great value insurance to protect your business:
Motor trade: 01625 885046
Taxi: 01625 854158