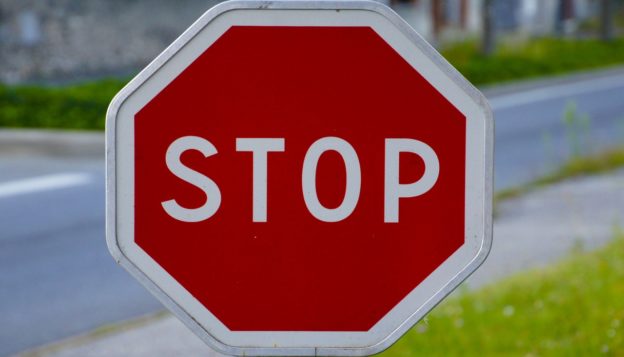 Taxi drivers spend more time on UK roads than most and statistically they're more likely to incur various road fines. From wearing headphones when driving to buckling up your child passengers, here is what taxi drivers need to know to avoid unnecessary penalties.
Only a handful of professions require you to spend as much time on the road as a taxi driver. If you're from this unique tribe, you'll likely understand a great deal more than the common car owner about UK roads.
Having said this, the UK has so many laws and regulations today that it's hard to keep track of them all. We take a look at a few troublesome road rules that could catch you out and potentially impact your taxi insurance premium.
Limit driving distractions
Don't let headphones affect the quality of your driving
While it's not specifically illegal to drive while wearing headphones, you could be in for a large fine of up to £5,000 and points on your licence, if the police believe you're not in full control of your vehicle.
Rule 148 of the Highway Code states that safe driving needs concentration and drivers should avoid distractions when possible, such as loud music.
You may have the hearing of a bat, or may commonly wear headphones while driving, but this makes little difference. If you're involved in an accident while wearing headphones that was or wasn't your fault, you may face a substantial road fine.
This restriction is largely based on the idea that driving requires acute usage of all senses. And as research has been carried out that suggests reduced vehicle and roadway sounds can affect your ability to estimate vehicle speed, it's no surprise that headphones have been noted as a potential inhibitor of safe driving.
To find out more about public liability taxi insurance, contact ChoiceQuote today on 01625 885 046 or receive a taxi cab insurance quote online.
Don't cause a splash
Watch out for splashing pedestrians when driving through puddles
What at first may sound like a scene from a comic strip or slapstick comedy is actually a fineable offence that could lose you points on your licence. Yes, splashing someone by driving through a puddle can actually get you in trouble with the authorities.
Under section three of the Road Traffic Act 1988, it is an offence to drive 'without reasonable consideration for other persons'. This includes instances where you may inadvertently soak a passing pedestrian as you drive through a puddle.
If the authorities believe that you drove through the puddle knowing that pedestrians would get splashed, you could receive a fine of up to £5,000. Whether you're in a hurry or simply didn't see the puddle before you surge water onto the pavement, this could be interpreted as an act of incompetence or aggressiveness that could expose you to fines.
During wet weather, drivers are advised to either wait for pedestrians to pass if there is a puddle, or to approach slowly to reduce the size and reach of the splash.
Strap the little ones in
Make sure children under the age of 14 wear their seat belts
It's been a legal requirement for drivers and passengers to wear seat belts for over 30 years; however, seat belt law has a few grey areas when it comes to taxi drivers.
Due to a not so commonly known part of the seat belt law,  licensed taxi drivers are actually exempt from wearing their seat belts while they are carrying passengers or 'plying for hire'. This is because it was believed that a passenger could grab the belt of a driver and pin them to their seat before attacking them… an unsavoury thought.
Usually, car drivers and front seat passengers must wear a seat belt, unless they have a medical exemption, but taxi drivers don't have to buckle up due to the risk that this could potentially cause them from passengers due to increased vulnerability to assault.
Passengers under the age of 14 however, travelling in the rear of a taxi, are still required to use their seat belts. Like with any vehicle, it is the responsibility of the driver to ensure that children under 14 years of age are wearing their seatbelts.  The minimum fine for this offence is £100 but could vary depending on the circumstance.
As for adult passengers, it will be their responsibility to buckle up and any fines will fall with them directly rather than yourself as a taxi driver.
Whether you need private hire taxi insurance coverage or cheap taxi insurance of public cabs, get in touch with ChoiceQuote for competitive policy offers.
Making sure you're covered
How can taxi insurance offer your business and operations the final layer of protection?
Regardless of the type of vehicle you drive or your capacity as a taxi driver, having effective insurance cover is a vital part of your business. This includes general taxi cab insurance as well as public liability taxi insurance that can offer you protection against various accidents or incidents involving your passengers.
Taxi insurance is needed to legally cover you to operate as a taxi driver in the UK, but the value of effective cover goes far beyond this. In order to protect your business and also avoid various penalties and fines, it's well worth getting in touch with an advisor at ChoiceQuote to explore the best policy for your operations.
If you are looking for comprehensive taxi insurance, contact ChoiceQuote today on 01625 885 046 or receive a free quote online.