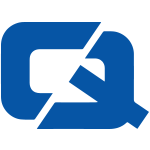 24 September 2013

Motor traders should understand the importance of adding a vehicle to the Motor Insurance Database (MID).
The MID ensures that all vehicles on UK roads have appropriate insurance cover, and is used to clamp down on people who drive uninsured vehicles.
If a vehicle is not added to the MID, you could be stopped by the police after being caught by an Automatic Number Plate Recognition (ANPR) camera. The authorities regularly contact the MID to investigate uninsured vehicles and more that 500 are seized every day. 
If you own a small business that conducts vehicle sales at a rapid rate, it is worth bearing in mind that you will still you will be required to add each vehicle to the MID straight away. 
Dependent on your motor trade insurer, there are several different ways of updating the MID.  For example, you may have direct access to an online facility to update the MID yourself, or you may need to call the insurer to add or remove vehicles for you. You should consult with your broker if you are unsure which method applies to you. If you need to transport a vehicle for any reason and you have failed to add it to the MID, you could receive a fine or see the vehicle seized if you are caught by the police.  
Having added a vehicle to the MID, you must also remember to remove it once it has been sold or is no longer in your possession. If you fail to do so, you could experience problems if somebody purchases a vehicle from you which is then involved an accident, or goes on to commit a criminal offence.
If you have any further questions about the MID, don't be afraid to call a motor trade insurance broker, as they will advise you when and how to add vehicles to the database.