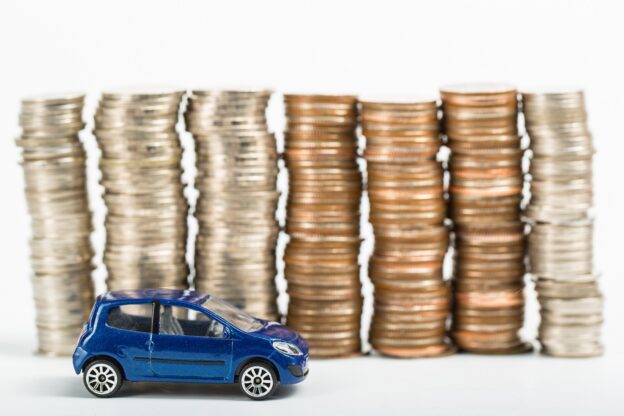 What is the MID?
MID stands for the Motor Insurance Database. It is managed by the MIB (Motor Insurance Bureau) and is a central record of all insured vehicles in the UK. The purpose is to ensure that vehicles driven on UK roads are insured at all times.
It enables the enforcement authorities to tackle uninsured driving. They can remove vehicles that are uninsured from the road.
Who uses the MID?
The MID is used by the Driver and Vehicle Licensing Agency (DVLA) and the Police to enforce motor insurance laws.
Insurers and brokers will access the MID to update vehicles on behalf of motor traders they insure. As a motor trader with multiple vehicles under a single policy it is imperative that you keep records up to date.
When do I need to provide a MID update?
You will need to update the MID every time you buy or sell a vehicle. It is just as important to remove vehicles as it is to add them on. For example, if you buy a vehicle at auction, it is recommended that you add this onto the MID as soon as you can.
Technically, you have up to 14 days to add a vehicle to the MID but this does mean that you are at a higher risk of being stopped by the Police.
If you sell a vehicle and forget to remove it from the MID, you will remain responsible for it. That includes parking tickets and speeding offences, as well as any accidents the vehicle is involved in. It's therefore important to remove any vehicles you sell from the MID as soon as possible.
How do I access the MID?
There are multiple ways you can update and access the MID. These options vary by insurer and brokers.
Most brokers will operate a service where you can request changes to the MID and the broker will do these on your behalf. They can do this through MIDupdate tool. There is normally a small annual charge for this service.
Some insurers will request that the changes go through them. You can find your insurer on this helpful list of contact details to confirm the process with them.
In some circumstances, you as the policyholder may update the MID, but is subject to strict control.  This is more of an exception than a rule.
Your broker will give you the details on how to update the MID once you take out your insurance.
You can check to see if any of your vehicles are listed here using the Ask MID tool
Why do you need to update the MID?
Maintaining accurate records on the MID is really important and one of the responsibilities of being a motor trader.
If you fail to keep the MID up to date, your vehicle may be alerted to the Police on an Automatic Number Plate Recognition (ANPR) alert. This can result you being pulled over, issued with a fine, and/or having your vehicle impounded.
Vehicles you need to disclose on the MID
Any vehicles used for social, domestic and pleasure (SDP) purposes alongside your business will need to be added. Don't forget that any trade plates you use when transporting vehicles or on accompanied demonstrations will also need to be added.
Vehicles you don't need to disclose on the MID
SORN/off-the road
Untaxed stock
Customer vehicles
MID FAQs
As a specialist motor trade broker, we often get lots of questions asked about the MID.  We have covered off some of the more frequently asked questions we get.
Where can I get login details for the MID portal?
When you take out your policy with us, we will provide you with details of how to update the MID. These depend on the insurer chosen for your motor trade insurance. Not all insurers will provide portal access to the MID.
My insurer allows me to log vehicles on the MID. Why don't I have access to the portal yet?
If you are a new business, you need to register vehicles through your broker for the first 90 days. This is explained when you take out a new policy with us. If you have moved from another insurer or broker and have been notified that you will get access to the MID portal by your new insurer, please contact them to request access. If you have any further difficulties, please let us know.
I've made a change to the MID but it's not showing yet. Am I still insured?
Changes to the MID are usually made automatically overnight. If you have informed your broker or insurer to add or remove a vehicle from the MID, you will usually be covered by your motor trade policy (provided the vehicle is not excluded from cover under your policy terms). Remember that there is normally a 14-day 'grace period' for motor traders to add vehicles to the MID. You must maintain a valid motor trade insurance policy for vehicles to be covered.
The police have pulled me over and impounded my vehicle because it's not on the MID. What can I do?
If you can prove you own the vehicle, have a valid driving licence and have a copy of your motor trade insurance certificate, the police will normally accept this – but some may wish to see a letter from your insurer to confirm cover, too. If you still experience difficulties, please get in touch with us so we can confirm your cover. The police will only keep a vehicle without cover, so should release it to you as soon as they know it is correctly insured.
Can I get a list of all my vehicles on the MID?
If you have portal access to the MID, you will be able to check the list of vehicles you have on cover. Your broker or insurer can provide a list when you come to renew your policy. You can check whether an individual vehicle you own is on cover using the AskMID website at any time.
The details listed for a vehicle on the MID are wrong. How can I correct them?
If the vehicle details displayed on the MID are incorrect, you need to contact your insurer to amend them. This is important because if you are stopped by the police and it looks like you are driving the wrong vehicle for the registration mark, you risk receiving a fine and the vehicle being impounded.