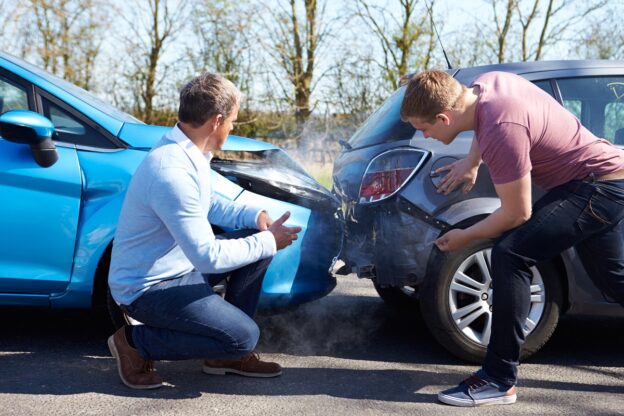 One of the best ways to reduce your insurance premium is to build up your motor trade no claims bonus (NCB). So, how do you do this? A no-claims bonus or no claims discount counts the number of years where you have not made a claim on your insurance policy. A higher NCB usually means a bigger discount on your insurance cost.
This guide explains how to:
What is motor trade insurance no claims bonus?
Motor trade no claims bonus (NCB) – otherwise known as no claims discount (NCD) – works in the same way as private motor insurance NCB. It offers you a discount on your insurance premium for each year you do not claim on your insurance.
Most motor trade insurance brokers will offer up to 5 years NCB, but exclusively with Bollington, you can get up to 8 years NCB.
And with ChoiceQuote, some insurers will also let you protect your NCB, which means even if you have an accident, you could still get to keep your full NCB.
Can I transfer my no claims bonus from my private motor policy?
Yes, you can transfer your NCB from your private car insurance to a trader's policy. This is a great option if you're just setting up in business and haven't had a motor trade policy before.
Transferring your NCB from a private car or van policy will help to reduce your insurance premium from the start. And while working in the motor trade, your NCB will continue to build if you don't claim on your insurance policy.
However, if you do transfer your NCB to your motor trade policy, remember that if you stop running your business, most insurers won't let you transfer your no claims back to a private motor policy. If you're coming up to retirement, for example, this could be an issue.
What does mirroring no claims bonus mean?
Another option for new motor traders is to mirror your NCB from a private vehicle or commercial van. This means you get to keep your existing NCB and have it matched by your motor trade policy.
The drawback with doing this is that you still pay for your private motor or commercial vehicle policy. That said, this could be a good option if you're just starting out and are unsure how well your business will do. You will almost certainly save money on your motor trade policy by mirroring your NCB.
Building up your NCB
The best, and most obvious, way to build up or improve your no claims discount is to not make a claim on your insurance. However, that's easier said than done.
Accidents happen, but you can still avoid claiming and keep your NCB intact. For example, you have an accident that causes £2,000 of damage. If your excess is £1,000, you will still need to pay that amount towards the cost of repair. However, because you work in the motor trade, you may be able to get the repairs done more cheaply.
In this case, report the accident to your insurance company, but let them know you don't want to claim. This will ensure your NCB remains untouched, which will protect against your insurance premium going up at renewal. You also avoid paying the policy excess – saving you money more than once.
Protecting your NCB
Your insurance policy is in place to protect you if the worst happens. If you do have to claim on your insurance, you might wish to protect your NCB.
Not all brokers will give you the option of doing this. However, ChoiceQuote have access to policies where you can pay to protect your NCB. You will only be allowed to make one claim in each 12-month period, but it could provide a real cost-saving if you do need to make a claim.
Speak to us about your options when you come to renew your insurance.
More NCB options with ChoiceQuote
ChoiceQuote offer more options to transfer, build up and keep your NCB than the average broker.
Get in touch with us to see how we can help you maintain your motor trade NCB and save you money on your motor trade insurance.