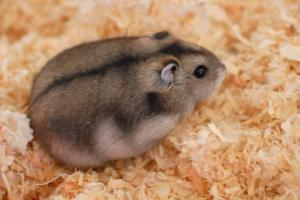 Christmas might be a time for surprises but one garage got a shock they did not expect when a customer pulled up complaining that a hamster had become stuck somewhere inside her car.
Steph Phillips, a 22-year-old from Devon, was driving home from a pet shop in Exeter when her newly bought hamster made a break for freedom. The small rodent chewed through Ms Phillips' handbag before burrowing its way in the interior of the car, forcing the driver to make an emergency pit stop at a local car garage.
Amidst the wide variety of problems and faults that car owners will come to a mechanic complaining of, a breakaway hamster is one of the more rare – but it illustrates just how easy it is for unexpected incidents to occur while you are behind the wheel. That is why mechanics themselves must ensure they have insurance cover when they are driving other people's vehicles day in day out by obtaining a road risks insurance policy.
Once she had pulled into the garage a mechanic set about finding and freeing the hamster who had already been given the name Poppy by her new owner. Poppy was found hiding behind an interior panel but she had fractured her leg in the daring escape, the North Devon Journal reported.
The hamster was later taken to the vets and is now recovering from an operation. Ms Phillips said: "We are so grateful to those who helped."