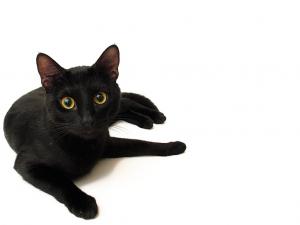 Car mechanics at a garage in Edinburgh have been called upon to rescue a cat who was stuck in a customer's engine.
The kitten, who has been named Sweety, was found under the bonnet of a Land Rover after it was brought in for an inspection. It is thought that the black feline is just five months old, although its owner is unknown at this moment.
This story from Scotland is the latest in a line of incidents this winter in which an animal has crawled into a car's engine seeking warmth, leading to problems for both the vehicle and the heat-seeking pet. Causing quite a shock for the mechanics working on the 4×4, it is an example of the unforeseen challenges garages will face on a daily basis – it is because of this that motor trade insurance can provide such important support, with everything from road risks insurance though to employer's liability cover offering vital protection against unexpected hazards that can occur when driving and repairing other people's vehicles.
According to the Daily Record, Sweety was unharmed in her trip from the Gleneagles Hotel, where she is believed to have climbed into the car, to the Pentland Land Rover garage in Newbridge.
Animal Rescue Officer Fiona Thorburn commented on the incident: "It's fair to say the workmen got a bit of a shock when they went to inspect under the hood and ended up pulling her out. Thankfully Sweety didn't sustain any injuries from her journey and seemed very happy to be out of the car.
"It's quite common for cats to climb into car engine areas for warmth and Sweety was very lucky to have escaped injury … If someone is looking for Sweety then we'd love them to get in touch, but if no-one comes forward to claim her then we will find her a loving new home."