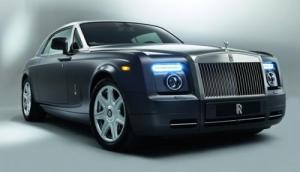 British car brands Jaguar Land-Rover and Rolls-Royce have reported rising annual sales in 2016, with premium brand Rolls-Royce seeing its second best sales performance in its entire 113-year history.
The luxury market was extremely strong, it seems, with Jaguar reporting 77 per cent sales growth for its new luxury brand the F-PACE, with 148,730 units sold last year. In general, Jaguar Land-Rover had a record year, selling 583,312 units in 2016, a rise of 20 per cent on the previous year.
Dealership owners may wish to respond to this clear trend in favour of luxury and prestige car brands by increasing the number they stock and display on their forecourts and in their showrooms. However, dealers should also remember to include these valuable vehicles in their traders combined insurance policy to ensure that all new liabilities are included in their policy.
The sales increases have been attributable to strong overseas sales in markets such as Germany, the US and Japan, as well as in the UK where record sales have been recorded. Rolls-Royce's chief executive Torsten Mueller-Otvos, explained that the luxury goods market in general has seen growth in the past year, but warned that the UK could suffer as a result of the Brexit vote. He added his voice to the 'remain' camp arguing that 90 per cent of the firm's sales are exported overseas and that this would be threatened following an exit of the UK from the European Union.
Rolls-Royce also confirmed it is investing in research and development to boost its future model release capabilities further, in response to a strong marketplace.