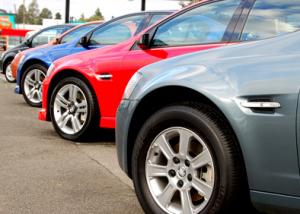 01 April 2014

A used car salesman has become the first person in the UK to be prosecuted for using the pavement as a motor showroom.

Azeem Afsar, 22, used the public pavement on a street in the north-east to sell used cars. Under the law you must not advertise cars for sale if they are within 500 metres of each other; Mr Afsar was fined after he admitted to breaching the legislation but said that the council was punishing small businesses", according to The Chronicle.

Trying to run a makeshift car dealership from your residential premises might sound like a simple enough business plan, but there are many other factors you must consider besides adhering with commercial laws. For example, it is imperative that you find a comprehensive motor trade insurance policy that protects the business while trading, as well as covering the vehicles and other goods on the premises.

Mr Afsar was warned by Trading Standards officers about the regulations preventing him from selling cars through his business GT Car Sales from the pavement on Stannington Grove. When they saw pictures on his websites were continuing to advertise cars for sale they visited the location.

On the street they found four cars parked near each other which had all featured on the company\'s website, including a Mercedes and two Volkswagens. A further four advertised cars were also found outside Mr Afsar\'s home.

Although the man argued that these were not advertised for sale on the street, only online, he was still found guilty of running a commercial business on a non-commercial premises, as well as upsetting his neighbours.

Mr Afsar was fined £150 with £25 costs and a £20 victim surcharge. The company was fined £650 plus £150 in costs and a £65 victim surcharge.