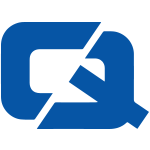 26 June 2013

Motor trade insurance is absolutely vital for your automotive business. If you don't have a policy and continue your operations, you are not only breaking the law, you are putting your customers and yourself at risk. 
Not only is it essential that you get a policy, it is also important to ensure that all bases are covered by your motor trade insurance quote.
So, what steps should you take to make sure that your policy includes all the necessary features?
Looking to the past
Your business might keep detailed records of past accidents and incidents that have previously occurred at the workplace, in order to identify what should be improved and changed to increase safety. 
If you don't do this already, make sure this is implemented! Not only could it help to improve safety and good practice, it could also help when it comes to your policy.
Looking at past experiences could help to shape the needs of your future insurance needs. 
Make a detailed list of recurring problems or incidents that have occurred and ask a motor insurance UK provider if this is covered as part of a policy or could be added in addition to a quote.
Consulting other similar businesses 
There is competition out there, but don't always look at similar businesses as an enemy. Consulting a company that is like your own (perhaps a larger or more experienced one) could help you identify risks you might never have thought of. 
Swapping information could be really beneficial, especially if you are growing the business and lack certain areas of knowledge or have never handled certain problems before.
Remember, the more you know, the better prepared you are. When it comes to obtaining an insurance quote for your motor trade business, the key is in the detail. 
Taking your time 
Don't rush through your quote application. Allocate a significant period of your day to complete all preparation work before you make the call, or fill in the form, and then set aside a good section of time to obtain the quote.
Without needing to rush, you can take care in discovering what you need, whilst allowing more time when getting the quote will cause you to pay closer attention to what your quote covers and any particular parts that might have been missed. Otherwise, your mind could go wandering off.