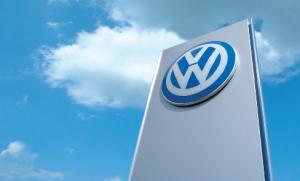 Attempting to put the diesel emissions scandal behind it, German car manufacturer Volkswagen is to switch its focus to developing eco-friendly electric vehicles (EVs).
In addition to transforming the company into a greener operation, chief executive Matthias Mueller also announced plans for a range of digital services, which will include ride-sharing apps and other technological innovations. This will be done through an independent company that Volkswagen will set up as soon as it can.
If you're thinking of adding hybrid cars or EVs in your showroom, be sure that you have the correct levels of insurance to cover your new stock and to provide test drives. So in addition to your general motor trade insurance, you should also consider good demonstration insurance.
Still Volkswagen isn't shying away from the emissions scandal, which saw its vehicles switch off emissions controls whenever they were not being tested to improve performance and mileage at the expense of higher levels of pollutants being emitted. Mr Mueller stated that its recall programme for all vehicles affect by the scandal "will remain our most important task until the very last vehicle has been put in order."
Nevertheless, it is commendable that Volkswagen is now seeking to make further amends by emphasising digital car-sharing services and throwing its muscle behind zero-emissions cars.
Mr Mueller added that he intended to "make electric cars one of Volkswagen's new hallmarks". The manufacturer will, therefore, create 20 new electric models by 2020.