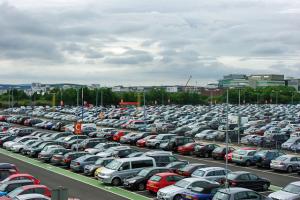 A South-West chain of car garages has stated that it is going to offer parking tips to local drivers.
Wessex Garages, which has outlets in Bristol, Cardiff, Gloucester and Newport, will have its staff provide advice for motorists who are not confident in parking their vehicles. It is part of a wider strategy to remove the stress associated with driving, of which parking on a busy road or in a compact car park is a major factor, the South Wales Argus reported.
Although a somewhat obscure example, this announcement points towards the importance of professional indemnity insurance (PII) as part of a combined motor trade insurance policy. While the main combined traders insurance will offer protection for the servicing of vehicles, additional PII cover could also offer protection against negligence claims – claims that may result from poor advice being given to customers.
Some of the advice that Wessex Garages will be handing out includes the best places to park your car. For example, when at the supermarket, the firm suggests that drivers leave their vehicles further away from the trolley collection points so they are less likely to be involved in accidental bumps and scrapes.
Paul Edwards, general manager of Wessex Garages, said: "Some people get very stressed when they are trying to park their car, especially when trying to parallel park on a busy road or in a public car park.
"It is important to take a deep breath and try to relax. Parking is all about awareness and moving slowly. It is vital to check your mirrors constantly and also look over your shoulder to check your blind spot. Remember don't rush and take your time. Never feel pressurised by other drivers waiting for you to park."