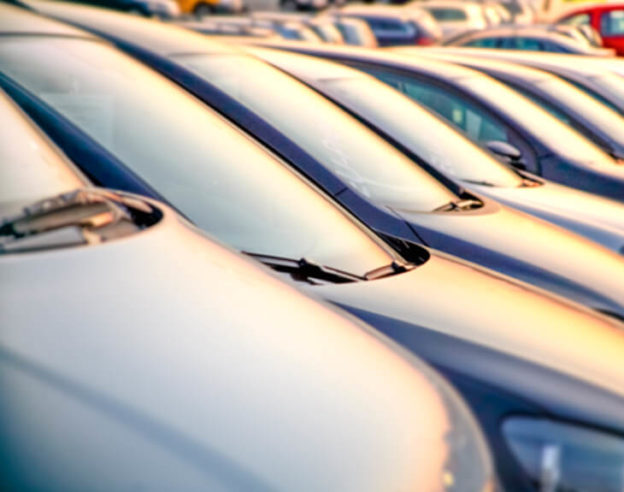 A guide to part-time motor trade sales
Buying and selling vehicles from home can be a rewarding business. But how many cars do you need to sell before you need a motor trader insurance policy? The answer is simple – as soon as you start buying and selling vehicles to make a profit, you need to consider a part-time traders insurance policy.
Let's look at some scenarios where part-time motor trade insurance is needed, and where it isn't.
Buying and selling cars for personal use
If you buy and sell cars for personal use only, then standard private car insurance is fine. Doing this can be costly, though, because there are often admin fees charged by your insurer to change a vehicle on your policy mid-contract.
However, you should not try to take out a motor trade policy just because you want to change your car quite often. Likewise, a traders' policy doesn't cover other personal vehicles in your household.
Traders' policies are specifically designed for people buying and selling vehicles for profit. If you like to drive different vehicles frequently but have no intention of running a business, then you don't need a motor trade policy.
Buying and selling cars for profit
Even if you only sell a few cars each year to make a profit, you need a traders' insurance policy to stay road legal. That's because running a motor trade business requires the vehicles in your possession to be insured.
No matter how frequently you buy and sell, you need road risks insurance to legally drive the vehicles.
To get a policy, you must prove you are buying vehicles to sell them. This means keeping purchase and sale receipts. This is worthwhile as you will need this information when filling out tax information for HMRC.
Servicing/repairing cars and selling the odd vehicle
If most of your work is servicing and repairing cars working from home, but you sell the odd vehicle, then you require a traders' insurance policy. This is because you may need to drive the customer's car, to carry out a test drive following repairs or move the vehicle around.
Then, if you do also sell vehicles occasionally, they will also be covered by your motor trade policy.
Do I need trade plates to be a dealer?
You don't need trade plates to be a dealer, or to get a motor trade insurance policy. Any vehicles which are registered and taxed by you – or declared SORN – are covered by your trade policy.
If you begin to build up stock, registering and taxing each vehicle individually can be time-consuming. This is where trade plates are handy. Trade plates allow you to drive vehicles on the road that are unregistered and untaxed.
With trade plates, you also don't have to fill in the logbook (V5C) as the registered keeper. As you own the vehicle, it is covered by your traders' policy.  Your trade plates can also be covered on your policy with ChoiceQuote.
It is illegal to misuse trade plates, as they allow all vehicles temporarily in your possession to be driven in conjunction with your motor trade insurance policy. They are to be used by motor traders only.
To apply for trade plates, visit the DVLA website.
Do I need insurance to sell cars from my home/part-time?
Yes, you do need traders' insurance to sell cars from home or on a part-time basis. If you don't have a motor trade policy, your vehicles won't be covered in connection with your business.
How many cars do I need to sell a year to be classed as a motor trader?
There are no hard and fast rules on how many cars you need to sell to be a trader. Some insurance policies will need you to sell a vehicle every 1-2 months to be classed as a trader and be eligible for insurance. Every individual insurance company varies. The key is whether you intend to sell vehicles for a profit, or just for personal use.
How do I become a trader?
You simply buy a vehicle and sell it for a profit to become a trader. You can do this via:
Autotrader
eBay
Auction houses
Other traders
Facebook groups
…wherever there are vehicles available to buy and sell.
It doesn't take much to get started and sell. However, it's worth considering registering as a business and getting trade plates if you get serious about selling vehicles.
We've put together a checklist on everything you need to know about starting a motor trade business.
Give the experts a call to find the traders insurance you need
At ChoiceQuote, we've been in the motor trade for over 25 years, offering advice to traders like you and helping you compare motor trade insurance quotes. Call our team today – tell us about your business, and we can offer assistance with getting the right traders' policy for your needs.