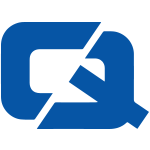 11 June 2013

There is one way in which motor trade insurance doesn't differ from other kinds of motor insurance: everyone wants to get the best deal for the least amount of money. Whilst trying to save money it's important to remember that cheap insurance doesn't necessarily mean the best insurance for you or your business.
There are several ways that you can find the best insurance for your business, whilst keeping your premiums low.
Yearly payments
It's often tempting to opt for monthly payments to spread the cost out over the course of a year. However, some insurers can actually end up charging you more if you pay this way, whereas opting for a one-off payment can come with a discount.
It may seem like a lot of money being paid all at once, but in the long run it works out much cheaper. On occasions you can get a discounted price when opting for monthly payments, but few insurers will do this. It's always worth trying your hand at negotiations, but more often than not a yearly payment will give you the best price.
No claims
If you don't have a claims history, you're more likely to get a cheaper deal on your motor trade insurance. A lack of claims means that you are low-risk and, as a reward, insurers can offer you up to 60 per cent discount on your policy. Quite often the longer the no-claim period is, the bigger the discount that you can receive.
It could also be worth checking whether the insurance company allows you to carry your private vehicle no claims bonus over to your motor trade insurance policy.
The insurer
Finding the right insurance provider is key to getting cheap motor trade insurance. Shopping around is the only way to know that you are getting the best possible deal. The internet is a great tool; not only does it provide you with a long list of insurers, it is also a great source of reviews, blogs and complaints. An insurance company may look amazing on their own website, but if they have hundreds of customer complaints it's a good bet they aren't the company for you.
Some insurers have bonus schemes in place that reward customers who have been with them for a long time. This means that you can benefit from staying with the same company for a number of years without losing out on a cheaper deal.
Your business
The type of business you operate can affect the cost of your insurance. In order to calculate the cost of your policy, insurers will take into account the type of activities your business undertakes. Any discount you are offered could then be affected by the services offered by your business.
Certain types of motor trade business are considered less risky than others. Insurers tend to class body work businesses and MOT providers as low risk, whereas traders who offer breakdown recovery, salvaging and dismantling companies are high risk. The level of risk calculated by the insurer can affect the cost of your premium.
If you have a very specialist business, such as working with vintage cars, it could be your best option to find an insurer that also specialises in that area. Whilst this may not always automatically mean a cheaper policy, knowing what differences in cover they can offer you is a good idea.
Extras
Many people will say no automatically to any extras they are offered. This isn't always the best practice and could ultimately end up costing you more in the long run. Sometimes the optional extras are a good idea as they cover your business as a whole rather than just your vehicles and drivers.
Some insurers can offer you protection against loss of profits in the event that damage is done to your business premises requiring you to move temporarily or to have the damage repaired. You may think it will never happen to you and so opt out, but in the unfortunate event that it does happen its good to know that you are fully covered; especially if you are a small business where a loss of profits could mean closure.
Some insurance companies will also offer to cover you for employer's liability, which can help protect you in the case of legal proceedings where you are liable to pay out. This can help to cover any damages that you are charged with paying as well as legal fees.
Whatever the extra that is offered, it is worth really considering whether it would be beneficial to your business in the long run. Saving money now could cost you in the future.