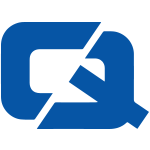 24 September 2013
When the time comes to get a new motor trade insurance policy, or to renew an existing one, you might be worried about the amount of time it will take to get through a phone call to a broker.
There is no denying that the process can sometimes be a lengthy one, however, there are some steps you can take in order to get through it quickly, leaving you with more time to devote to your business or recreational activities.
Preparing is essential before going into a call. If you don't prepare and gather relevant information, you could be left scrambling through documents and flustered when it comes to passing on details.
Here are some easy steps you can take to prepare for that all important insurance call.
Be sure on company details
Motor trade insurance brokers will ask you a number of questions about your business, so it's important to make sure you are fully prepared to pass on the details of your daily operations.
For example, you should take a note of the opening and closing hours, and profits and turnover, as well as keeping relevant receipts handy. While it might seem obvious, make a list of all the services you provide customers as part of your business, to ensure you have appropriate cover for all of these dealings.
Who are you employing?
If you have a number of staff working for your business, you will need their details when calling for motor trade insurance.
Before calling a broker, make sure you have the correct details for the date of birth of employees and how long they have worked at the company.
Also, ensure they all have valid and in-date driving licences and are legally eligible to work and drive in the UK. It would be worth taking down the exact spelling of the employee's name and their driving licence number. Furthermore, you should make it clear whether they are a full-time or part-time employee.
What vehicles do you have? 
For businesses that require the use of a number of vehicles to carry out daily trading, it is essential that the MOT dates, vehicle registration numbers, and road tax dates are detailed.
So you aren't endlessly searching through endless amounts of paperwork while on the phone, take a few minutes to list these details on a single document. When a broker asks about vehicle details, this information will be readily available and it can be passed on with minimal fuss and hassle.
How many years no claims bonus do you have?
All motor trade businesses will want to save as much money on a policy as possible. One way to achieve this is by having an excellent no claims history.
If you are speaking to a broker for the first time, it would be worth asking a previous insurer for a certificate of confirmation about your no claims history before going into the call.
This will help a broker to find the very best deal for your motor trade insurance and they could even negotiate a cheaper policy for your business.
What do you expect to do in the future?
If your business is successful, you might have ambitious plans to expand in the future. Furthermore, you might have put an order in for a new vehicle or piece of equipment that you are expecting to be delivered in the coming months.
Make sure you keep these details at hand, as your motor trade insurance broker will advise you on the best course of action to take when expansion does become a viable option, and what to do when you receive your new business assets.