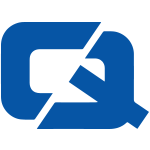 23 July 2013

For young people, it often feels like age is a restriction. Experience and maturity can often be masked by the two little numbers that make up your age.
This is certainly the case when it comes to a motor trade insurance policy. While it isn't necessarily impossible to obtain insurance when you are under the age of 25, it can be extremely difficult in most cases.
Unfortunately, for under 25s there are a number of reasons why you might be refused a motor trade policy. Here are some of the questions you could be asked when trying to obtain a quote.
How long have you held your licence?
Much like conventional car insurance, age can play an important factor when trying to take out a policy. When trying to obtain motor trade insurance and you're under the age of 25, the problem is perhaps even more apparent.
Younger drivers are more at risk of having an accident – a fact which is bound to push up the premium of any car insurance policy. However, an expensive policy might be seen as a lucky-break by some, as many under 25s will simply not be granted insurance.
If you have held your driving licence for a long-time, from the age of 17 for example, this could perhaps put you in better stead when it comes to accessing a policy if you have demonstrable driving experience and have built up a no-claims bonus over a period of time. You will not be considered at all if you haven't held a UK or EU driving licence for more than 12 months.
What vehicles are you insuring against?
If you have conquered the first hurdle, the finish line is still a long way away!
An insurance company might be more lenient when it comes to age than others, but this could lead to further restrictions. For example, the size of the engine of a vehicle you may need to drive could become a defining factor.
High-performance vehicles, modified cars, turbo-charged engines or vehicles with a large engine capacity could be restricted from use.
For younger people looking to go into a dealership venture, or wanting to become a self-employed mechanic, this could be a major problem. For example, you might be able to tend to smaller cars, but your business would be restricted when it comes to larger more valuable vehicles.
Before a hopeful entrepreneur rushes into a business venture, it is important to consider all of the options before you start spending money on things you might not eventually be able to use.
Do you have a no-claims bonus?
If you have been driving your own car for some time, having a no-claims bonus will make you a more attractive proposition to motor trade insurers.
Demonstrating a safe approach to driving will show the motor trade insurance broker that you have a mature attitude behind the wheel, which will significantly increase your chances of obtaining a policy. The longer you have had a no-claims bonus, the more likely it is you'll be accepted for motor trade insurance.
How long have you been in the motor trade industry?
You might have already been involved in the motor-trade industry in some way, as an apprentice or working for a company, for example.
Experience in the industry you are looking to move into could put you in a better position to obtain a policy. Make you sure make a point of this when trying to obtain a quote.
Despite the restrictions, you should not be put off from trying to obtain a quote. Instead of applying online, you might find it more beneficial to speak directly to an expert to see if there is any chance of a getting a policy – before filling in all of your details just to find out it isn't possible.
Furthermore, an expert is likely to take your individual situation into account when offering a policy, and could offer suggestions and tips on how to get the best deal possible.