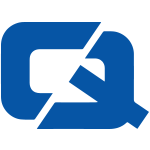 31 July 2013

When searching for a motor trade insurance policy, there are a number of different factors you will look for. 
Finding a policy that matches your business type is the first and most crucial step, followed by assessing what is included in the package, and making an informed cost vs benefit assessment. 
However, for many, price might take precedent over everything else. The cheapest policy will obviously draw you in, but you should also beware of policies which claim low, low prices. 
Examine the proposed policy closely and make sure it covers everything you need. In most cases, the cheapest motor trade insurance quote will often mean that many important things are missing.
While cheap sounds sweet in the short-term, in the long-term, gaps in cover could see your business miss out on the full value of vehicles if they are in an accident or damaged, or you'll receive minimal returns on fire or flood damage to your premises. 
This could lead to a loss of hundreds or thousands of pounds, which will have a severe effect on business profits and may even leave you in no position to continue operating. 
Paying a little bit extra for full vehicle cover, premises cover, or business interruption insurance can offer that extra peace of mind in the result of an accident. 
The latter will mean that you are able to continue trading if you suffer a setback, with the cover providing support to help you get back on your feet. 
It is sometimes the case that you don't know how good your cover is until you need to make a claim, as little details are often neglected when taking out a policy. This is why it is important to be prepared when taking out a policy, to ask the necessary questions. Doing so could save from a shock in the future. 
Make sure a motor trade broker fully understands your business, as this will mean you are advised on the best possible quote for your needs. It could be that a lack of understanding means that you are under-insured, leading to a deceptively cheap quote.