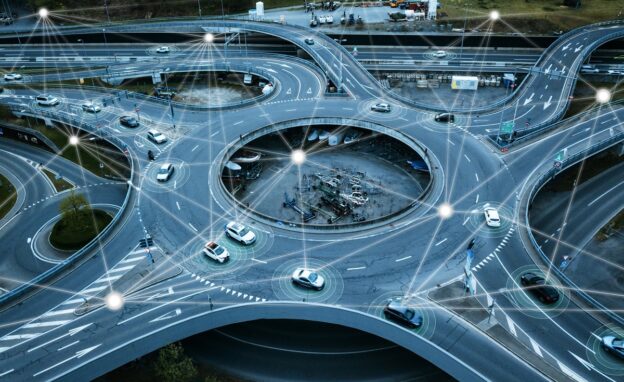 Coronavirus shook the world in 2020. In some ways, it boosted the pace of technology change, encouraging increased use of the internet, apps, and video conferencing. In other ways, it slowed everything down, with 'normal' life suspended and traditional retailers – including car dealers – hit hard.
Even still, there are opportunities for motor traders to learn new skills and move into new markets. You can continue earning good money in car sales, or servicing and repairing vehicles. To do this, you need to prepare for what is coming.
What will the next ten years look like for the motor industry? We look at the most likely changes to occur this decade, and how to prepare for them.
Prediction #1: Online car sales increase
There's no doubt there has been a shift to people buying cars online during the coronavirus pandemic. This change was already happening. But Covid lockdowns and the inaccessibility of dealers made online sales a necessity, not an option.
As a result, traders need to be more innovative with the services they provide.
Virtual test drives
With many people unable to leave their homes, virtual test drives have become far more commonplace. These allow people to view all a car's features before they buy it, from the comfort of their own home.
Many dealers are using video technology to offer virtual tours of vehicles. They're also handy for filming live footage from the car and answering any questions prospective customers might have.
Augmented reality (AR) allows users to see and interact with cars as they would in real life. An example of this is Skoda's KAROQ AR App, which gives potential buyers the power to see a vehicle in their home. You can open the door and get in the driver's seat, or look at the car's exterior from your kitchen! You can even go on a test drive in a virtual landscape. All of this makes it perfectly safe to use the app without leaving the house, and will likely be a vital tool for demonstrating cars in the future.
Read our guide for more information on how to conduct unaccompanied test drives.
Buying and financing online
The process of buying a car can now be carried out without a customer physically leaving their home. Companies such as Cazoo have grown massively in a short space of time, thriving in a 'click and collect' world. This new car buying model is here to stay, allowing users seven days to accept or reject the vehicle without the hassle of going to a dealer.
Just ten years ago, Autotrader was printed and distributed in each region of the country. By 2013, the magazine was no more, and all car sales had moved online.
The next revolution is in offering the best experience to people buying vehicles from home. Used car traders should consider offering high-quality video footage to back up the images displayed on Autotrader. While you can't upload videos directly to Autotrader just now, you can link to video footage elsewhere. Top tip: Create a free business YouTube account and post your vehicles for sale on there.
Keep your eyes open for AR apps that will allow you to upload images of cars you have for sale in future. We predict it is only a matter of time before apps like Skoda's become available for used car traders across the UK to take advantage of themselves.
If you offer finance options on vehicles, read our guide on the FCA and Car Dealers.
Prediction #2: Electric vehicles gain popularity
Ambitious targets by the UK government to phase out the sale of new petrol- or diesel-powered vehicles by 2030 means an increased focus on developing and selling electric vehicles (EVs).
EVs are growing in popularity, and, as such, pose a couple of challenges to motor traders:
The traditional service and repair industry will need to gear up for the next generation of vehicle technology. Qualified technicians servicing electric vehicles are in short supply. This provides an opportunity for mechanics to train and learn skills in a new area. In the future, auto electrical work, battery technology, and bodywork will likely dominate the service and repair sector.
Changing the type of cars you sell. EVs are increasing in popularity – 6.5% of new vehicles sold in 2020 were of this variety. What's more, AutoTrader predicts that new EV and plug-in hybrid sales could overtake new diesel sales in 2021. This will undoubtedly lead to an increasing supply of used EVs and hybrids in the market, and a decreasing supply of cars powered by petrol and diesel.
However, even though new sales are to be banned by 2030, there is no indication that used vehicles will be prohibited as things stand. The infrastructure required to support EVs across the UK will need to improve further if this is the case.
Mechanics will need to have the skills and equipment to service and repair both vehicle types over the next decade. Likewise, motor traders must keep up-to-date with the best-selling new and used cars to cater to EV demand.
Prediction #3: Driverless vehicles on the roads
We've heard that driverless vehicles have been edging ever closer to our roads for several years, but it seems that the technology isn't that far away. For instance, trials of driverless cars in the UK took place in 2019.
Existing 4G internet connections are fast enough to allow autonomous (driverless) cars to operate successfully. With 5G data connections being rolled out in the UK, 'always on' connections for vehicles enable immediate sharing of information, so vehicles can:
Travel optimum routes for speed and economy.
Avoid encountering accidents, bad weather, icy roads etc.
Communicate with each other.
Send maintenance information to breakdown and recovery agents or garages nearby.
While many people will rue the lack of a driving experience – and may cling on to their 'old' car to drive rather than adopt a newer, autonomous vehicle – there are apparent benefits to driverless cars:
When the technology is perfected, road safety will improve as decision-making is automated.
Journey times should improve, as cars will automatically find the best route to a destination or various pick-up points. This is particularly useful for couriers or taxi drivers, for example.
Drivers may save time by becoming passengers, freeing them to work, read the news, or video call their family.
Like electric vehicles, the service and repair sector may need new skills to deal with driverless cars.
It's thought that driverless vehicles will find their way onto our roads in the next 5-10 years. But even if they're not ready by the turn of the decade, much of the technology listed above will be incorporated into new vehicles regardless.
Prediction #4: Feeling the impact of Brexit
The motor trade drew a collective sigh of relief when the UK and EU agreed to a trade agreement in December 2020. Motor manufacturers rely on frictionless trade between both parties, and the industry was poised to suffer additional tariffs and fees if the outcome was 'no deal.'
However, the price of new cars could still increase with the additional paperwork and potential delays incurred in shipping across the continent. This could have a knock-on effect on used car prices.
While the deal is still likely to cost the motor trade, it will undoubtedly have less impact than leaving the EU without a deal.
Read our thoughts on the impact of Brexit on the Automotive industry.
Prediction #5: New car sales v used car sales
As of January 2021, the new car market saw the sharpest decline in sales for decades.
Yet used car sales have remained strong – increased, even – as people delay making major purchases with the uncertainty of lockdowns and Brexit.
As more people work from home, the need for a new car has diminished. In contrast, used car sales remain strong as people pick up essential shopping, for example.
There is certainly hope that new car sales will increase, though. When the risks associated with Covid-19 decline – particularly following the roll-out of vaccines across the UK – new car sales should accelerate.
Better finance options, new technology (in the form of electric and hybrid vehicles), and the sheer pleasure of owning a new car, should help the industry recover. And the closer we get to 2030 and the ban on new petrol- and diesel-powered vehicles, the greater the demand for new cars should become.
If you're unsure what to sell, read our guide on new vs used cars for traders.
Prediction #6: The future of insurance
Coronavirus has already led to a change in circumstances for motor traders.
Accompanied test drives – where a dealer sits in a vehicle while the customer drives it – cannot be carried out safely, for instance. Because of this, dealers now offer unaccompanied test drives, where a customer test drives a vehicle alone.
Motor trade insurance has already changed, offering unaccompanied demonstration cover as part of a road risks policy. Suppose a vehicle is involved in an accident or is stolen. In that case, your motor trade policy offers protection — providing you have selected this cover and carried out thorough checks on the driver before handing over the keys!
In regards to private car and taxi insurance, some insurers will protect drivers based on their mileage. Telematics installed in a vehicle monitor the driver's activity. This is more difficult to roll out to the motor trade, where drivers can change vehicles frequently – testing repairs or buying and selling cars, for example.
It is not beyond the realms of possibility, though, that new mobile apps and technology could follow a driver's activity from one vehicle to another. As cars talk to each other electronically, a driver could 'log in' to a vehicle before taking it on the road. This type of technology is already available in telematics hardware and software, so it's only a small leap to think this could be the future of motor trade road risks insurance.
But what about batteries in electric cars? And what happens when a driverless car is involved in an accident?
There are still debates to be had about what insurance will or will not cover. For example, if a driverless car crashes because of technology issues onboard, would the manufacturer be responsible? Would it be the software developer? Or is it still ultimately the driver's responsibility to override the technology to avoid an accident?
It's suggested that manufacturers will provide insurance with vehicles in the years to come. This might include insurance for batteries in electric cars, or cover for driverless operation, for example.
Whatever happens, one thing is for sure: ChoiceQuote is here to make sure you have the right motor trade insurance in place.