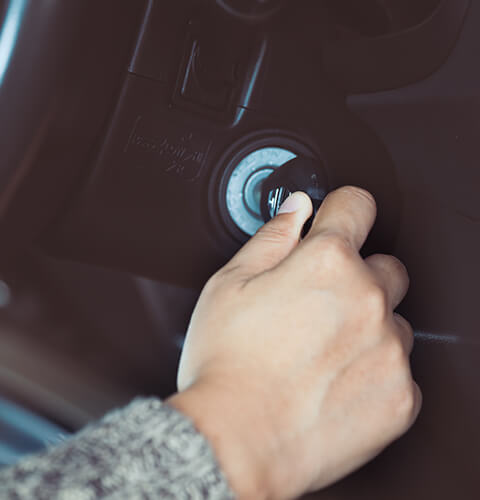 It's the perfect time to discuss the most significant car buying trends for 2019. From increased customer awareness of the market to a growing demand for 'almost new' used cars, car traders, mechanics and dealers will want to take note of this year's evolving landscape to support their business. 
There's no better time than now to make some informed predictions about the automotive market. The industry as a whole is braced for change as the UK's future relationship with the EU unravels, potentially impacting the existing import and export agreements the nation currently has.
Here, we look at ways to help you stay ahead of the curve and support your business activities this year, taking a look at some of the most significant car buying trends for 2019.
We've created a roundup of the top 5 trends based on what we've already seen in 2018 and where we think the market is heading. But do let us know if you think we've missing anything!
They know what they want!
Consumers spend less time at showrooms, stores and garages before they make their final purchases. It seems that most people already know what they want before they've reached your doors.
This is largely due to the improvements in online resources and the sophisticated digital communities that exist, where consumers can share knowledge, leave reviews and analyse the best deals on the market.
In the 2018 Global Automotive Consumer Study, Deloitte found that in emerging car markets where many consumers are buying their first vehicle, shoppers did up to 50 per cent more research before buying. This suggests that car buyers are much more informed when it comes to discovering a good deal.
As well as the need to offer market-leading deals, it has become more important than ever to maximise the effectiveness of your interactions with customers. Not just in-store or at the showroom, but online where people are spending time researching for their next purchase.
If you're looking for effective Motor Trade Insurance this year, contact ChoiceQuote today on 01625 885 046 or receive a quote online.
'Almost new' car sales are set to increase
It won't be news to you that there has been a steady decline in the sales of new cars over the last few years. According to the SMMT, new car sales fell by around 20 per cent compared to the previous year.
As used car incentives improve, such as lower prices and better finance options, this pivot away from buying new cars is likely to continue. Many are also cautious about how rising interest rates will affect new car loans, further deterring consumers from buying brand new models this year.
Another factor affecting this trend is the typical processing time of paperwork when it comes to purchasing new cars, as well as the overall waiting time necessary for cars that are shipped from abroad. With consumers eager to get their car immediately, buying 'almost new' seems to have become a popular substitute for brand new models fresh from the factory.
More practical, less flashy
Whether it's a consequence of the economic climate or a changing trend among UK drivers, consumers are trading high-end expensive cars for more practical road vehicles that are built for reliability. Among cars with greater fuel efficiency, smaller cars have become more popular.
The Ford Fiesta, for instance, was the UK's top-selling car of 2018, with the VW Golf coming in second, according to the Society of Motor Manufacturers & Traders (SMMT). These are two cars the British public has long associated with 'sturdy' reliability.
Ford in general performed incredibly well, in both new and used car sales last year, a car brand known for its reliability if there ever was one.
Whether you need Road Risk Only or Traders Combined Insurance to cover your garage, dealership or showroom, get in touch with ChoiceQuote for competitive policy offers.
Car financing is on the rise
Car financing packages and PCP (Personal Contract Purchase) contracts have been on the rise. The benefits of this differ from company to company, but generally offers consumers some added perks they wouldn't get if they were to buy a car outright.
Among these benefits is added payment flexibility, options to 'upgrade' and added security in the form of built-in insurance plans.
Those who want to drive the latest models from their favourite brands are still able to do so by signing up for manageable payment plans, that give them access to a wide range of new vehicles, without the need to pay a substantial sum up front.
Time for electric?
The jury is out in terms of how electric will affect the market this year. But there's no doubt that it will be an interesting development as the nation, and the world continues to enforce new EV strategies and develop infrastructure to accommodate more and more electric vehicles.
Some believe that electric car sales will fall due to the slow progress the UK has made in getting our roads ready for electric vehicles. It's still only a handful of places that you can park your car conveniently to be charged when you're out and about.
As more cars hit the roads, these charging points will also become more congested, potentially deterring consumers from joining the movement.
Having said this, the ongoing fear of how poor fuel economy and emissions will impact the environment may be enough to cause a surge in electric vehicles this year. Most brands now have at least one EV on the market today or have plans in place to release new hybrids or electric vehicles in 2019.
An informed strategy for 2019
It's essential for motor traders and garages to plan their finances and business strategy carefully this year. This includes protecting yourself with effective motor trade insurance. Any advantage should be taken, but protecting your core assets should also be a priority.
Staying competitive doesn't just mean dropping your prices lower than your competitors'; it also means approaching your operations with an informed consideration. Stocking the right models, parts or offering the best services for the used car market may be the best way to ensure survival this year.
Entering into the world of digital marketing and online shopping experiences is also an important factor that will play a role in how well businesses do this year, even beyond the automotive world. With more customers making their decisions at home before they even step through your doors, you'll want to find ways to get your message across at an earlier stage in their purchasing journey.
It will certainly be an interesting year for the automotive industry and the UK as a whole, so we wish you the best of luck in identifying the current and upcoming trends for 2019, and planning accordingly for business success.
If you are looking for comprehensive Motor Trade Insurance today, call us on 01625 885 046 or get a quote online.