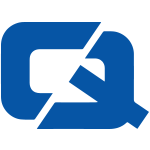 Fewer new motorcycle insurance customers may have been found in January as bike registrations showed a decline.
Figures from the Motor Cycle Industry Association (MCIA) have highlighted that bike, scooter and moped registrations were down by 5.2 per cent last month compared with January 2007.
But the drop in registrations of powered two-wheelers (PTW) is in line with industry predictions, the organisation states.
Craig Carey-Clinch, director of public affairs for the MCIA, said: "January is always a low sales month for PTWs and this year we are probably seeing the effects of economic concerns and very poor weather, so a slight downturn was expected."
He went on to welcome the recent interest rate cut from 5.5 per cent to 5.25 per cent, which was made earlier this week.
"This week's small cut in interest rates is welcome and should help to stimulate the market a little," Mr Carey-Clinch stated.