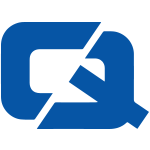 Many bikers may have found that their wheels let them down when it came to MOT time.
According to figures from the Vehicle Operator and Services Agency (VOSA), worn own or dangerous tyres are a common reason for bikes failing their MOTs, coming in behind the lights, brakes and suspension.
From 2006 to 2007, almost 5,000 bikes failed the test as a result of below standard tyres, compared with 1,700 the year before.
In response to the findings, motoring body TyreSafe has declared March Bike Tyre Safety Month, with the aim of increasing awareness of how tyres can be potentially dangerous – possibly running the risk of the motorist having to claim on their motorcycle insurance.
"With a minimal contact patch keeping the rider on the road, tyres which are not properly maintained can affect handling, cornering and the ability for the bike to achieve an optimum balance for the rider," the organisation warned.
Earlier in February, TyreSafe suggested that motorcyclists check their tyres to make sure they had not fallen victim to dry rot during winter.