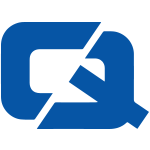 U2 lead singer Bono is putting his motorbike up for auction this December, with the proceeds going to charity.
The money is going to Riders for Health, a charitable group that offers vehicles and safety training for healthcare workers in Africa.
Whoever purchases the celebrity's machine – a Red Ducati that was previously owned by INXS frontman Michael Hutchence – will need to make sure they take out the relevant motorbike insurance before taking it on the road.
Andrea Coleman, Riders For Health chief executive, said: "Bono's commitment to Africa and his support for those living in poverty and ill-health is well-known.
"And for us at Riders For Health, reaching those people in rural Africa is our focus and is a major challenge."
She also thanked Bono for his support, adding that it is highly valued by the organisation.
Formula One mogul Bernie Ecclestone also sold some of his vehicles in auction this week, with one Mercedes model selling for £3.9 million.