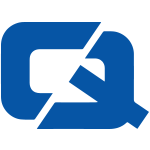 A motorcycle campaign group is calling on London's new mayor to ensure he keeps a promise to allow bikes to use bus lanes.
Bike Trader reports the British Motorcyclists Federation (BMF) wants to see the change as it could reduce congestion and improve safety for riders.
The federation has said a Transport for London report already shows motorcycle accidents could be significantly reduced by the change.
Quoted by Bike Trader, Chris Hodder of the BMF said the group was putting pressure on new London mayor Boris Johnson and "expected him to deliver."
Mr Johnson has previously told the group he wanted to allow motorbikes into bus lanes as part of a list of changes geared to cut congestion.
Riders in the capital could end up having fewer accidents and making fewer claims on their motorcycle insurance policies if the measure is implemented.
The BMF is Europe's largest riders rights group and has more than 92,000 members on its books.