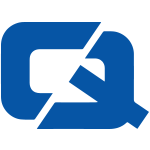 Motorcycle sales have increased this year by four per cent despite a 23 per cent decline in car sales, it has emerged.
A new report published by the Motor Cycle Industry Association (MCIA) revealed that 11,408 motorbikes, scooters and mopeds were registered in October this year compared to 10,972 last year.
Steve Kenward, MCIA acting chief executive, suggested strapped-for-cash Brits may be considering motorbikes as an alternative to cars, saying: "[People] are realising that motorcycles are an efficient, low cost option, and enable you to arrive with a smile on your face."
Mr Kenward added that last week's Bank rate cut should "restore consumer confidence".
This notion was recently echoed by Paul Everitt, the chief executive of the Society of Motor Manufacturers and Traders, who said cuts passed on to consumers are "essential parts of the package" that the automotive industry requires.
Visit the #1 Motorbike Insurance page