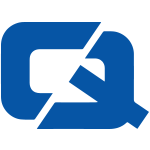 A motorcycle body has made a number of recommendations to be considered by the Parliamentary Transport Select Committee.
The Motorcycle Action Group (MAG) has outlined suggestions for the committee to consider during its consultation, which is set to take place in March or April.
Among the recommendations is the creation of a motorcycling tsar to help cross departments and promote joined-up thinking.
In addition, the organisation has called for VAT on approved safety wear to be scrapped – which could be good news for riders already shelling out for tax and motorcycle insurance costs.
Riders should also be allowed to use bus lanes, as this has shown enhanced safety for a number of road users, the body states.
Earlier this year, it cited a report by Transport for London as showing that this was true.
"The recommendations put forward by MAG will have an immediate benefit to the safety of motorcyclists and the adoption of a vision and realistic targets for the future will deliver sustainable measures to improve road safety without detracting from the pleasure of enjoying travel on the UK road network," commented MAG campaigns manager David Short.