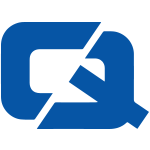 Findings that almost 40 per cent of bikers evaded paying road tax in 2006-07 have been criticised by the Motor Cycle Industry Association (MCIA).
The discovery, made by the Commons' public accounts committee, has been slammed as potentially wrong because of the methodology used to collect data.
Roadside surveys were conducted to reach the estimate, with the MCIA suggesting that a bias was made as the methods assume that motorbike traffic patterns mimic those of general traffic.
"The rate at which motorcycle VED evasion is estimated to be rising is out of step and grossly out of scale with all other motorcycle activity indicators," stated David Taylor, chief executive of the MCIA.
He added that dodging road tax is shameful because those who do so often tend to be without an MOT certificate or motorbike insurance.
Among the other results of the research was that the number of car drivers who avoided paying tax during the same year rose to five per cent.