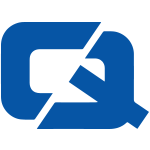 The Salvation Army's annual Motorbike Toy Run is to hit the streets of Manchester once again.
During the run, hundreds of motorbikers will swarm around the streets of Manchester collecting toys to bring to children in need.
This year's event will be the tenth Motorbike Toy Run in a row and is set to draw more motorbikes than ever before. Those who take part in the event should have up-to-date motorbike insurance as it is a legal requirement.
After congregating at Wilmott Street at the Salvation Army's social services centre, in the late morning, the bikes will then ride around Manchester, congregating at the Trafford Centre around noon.
Breakfast will be served by the Salvation Army before the run, for those that want it.
There, all the toys will be put in one place. The bikers will also be collecting cash donations with which more toys can be bought.
After the toys are gathered the Salvation Army band will play and there will be a carolling service.
The Salvation Army was founded in London's east end by William Booth in 1865.