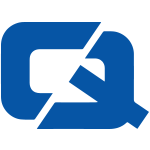 The Motor Cycle Industry Association (MCIA) criticised the Department for Transport (DfT) ahead of today's announcement regarding vehicle excise duty evasion.
Along with claims that the DfT overestimates the number of motorcyclists who fail to pay road tax, the MCIA queried the reliability of the information the DfT uses to produce its report and the number of motorcycles deemed to be without tax.
According to the MCIA, the department then "inflated this figure to reach an estimate" suggesting one-third of all riders – which includes those with motorcycle insurance – are avoiding vehicle excise duty.
The figures published today by the DfT claim that 18 per cent of unlicensed motorbikes were declared Sorn (statutory off-road notification), a figure more than three-times that of the five per cent of unlicensed private and light good vehicles that were registered in this way when discovered.
According to the DfT, the latest figures estimate that there are 589,000 unlicensed vehicles in Great Britain.