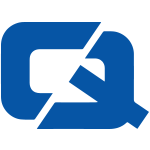 Motorcycle insurance holders may be among the bikers being urged by police in East Sussex to invest in anti-theft measures to protect security.
Despite vehicle crime decreasing in most of the region's areas, the tally is on the rise in Hastings and St Leonards and has prompted police to issue advice, the Hastings Observer reports.
Inspector Kaj Bartlett is urging bikers to invest in items that could help deter thieves, potentially also positively impacting on their motorcycle insurance costs.
"We are advising owners to buy specialised immobilisers or heavy duty chains – both of which should help with insurance premiums," he said.
Across the region, vehicle thefts and thefts from vehicles have been seen to drop slightly, but in Hastings and St Leonards the figures have increased by almost four per cent.
Meanwhile, Gloucester Constabulary warns that a thief can load a motorbike into the back of a van in under 20 seconds.