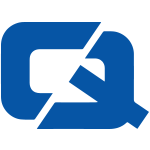 19 November 2012

The recent call for reduced speed limits around suburban areas has received significant criticism from the Association of British Drivers (ABD).
Road safety fanatics have been calling for a 20mph speed limit on highways which are near to people's homes and this could be imposed even further onto major 'A' roads which go through towns and cities. However, the ABD has objected to these proposals and has noted a number of key points through history which back up the organisation's standpoint as it continues to oppose the idea of reduced speed limits across the country.
While winter is approaching and motorists are being advised to drive with caution as roads can become increasingly hazardous, the officials at the ABD still see no reason in dropping the speed limit. The organisation noted that prior to 1930 there was a blanket 20mph restriction across the UK and before this was abolished the amount of deaths stood at 7,300 which contrasted the 1,900 figures which were noted in the years afterwards.
The ABD notes that this shows that widespread speed limits are not conducive to lowering the amount of accidents and deaths that occur on the country's road network on an annual basis. Officials went on to say that by simply putting up signs without taking more stringent measures like road engineering could end up having a detrimental effect on the country's highways.
Members of the ABD maintained that it is not opposed to the implementation of 20mph speed limits in residential streets where the speed is already around that level but believes that a nationwide, sign-only scheme would not be beneficial.
Brian Gregory, ABD chairman, said: "As with most pet road safety ideas proposed by amateur enthusiasts – speed humps, speed cameras, etc – there is little attempt to collect scientifically sound evidence of the benefit of such ideas. No proper controlled, "double-blind" trials are undertaken. The enthusiasts rely on the strength of their rhetoric and the use of selective data to make their case."
Visit ChoiceQuote – for the #1 car insurance