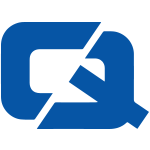 The Institute of Advanced Motorists (IAM) has suggested that new digital dashboard technology may be putting drivers at risk of suffering an accident.
Concerns have been raised by the body that interactive online systems currently being showcased by firms such as Google will prove overly distracting to motorists who should be concentrating on the road.
It stated that reading venue information or restaurant reviews from such a service is as dangerous as trying to read a novel at the wheel, adding that such systems should be made illegal if they are not safe.
Peter Rodger, chief examiner for IAM, added that many new dashboard devices "cross the line" between being useful and being a hazard, suggesting that more guidelines and regulations are needed.
He said: "It should be made clear that the system should only be used when the vehicle is parked."
Last month, the body welcomed new government initiatives to clamp down on dangerous driving, saying that they will help to make it easier for repeat offenders to be prosecuted.
Visit ChoiceQuote, the #1 car insurance page