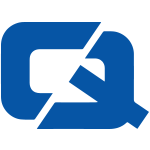 Audi has announced an overhaul of its entry-level A5 model which will see the car equipped with an engine capable of a top speed of 148mph.
The firm revealed the A5's 1.8-litre TFSI unit was being replaced with a new 2.0-litre TFSI in a move described as the latest step in an "exhaustive engine development programme".
Emissions have also been reduced with Audi claiming average CO2 reductions are as much as ten per cent for core Audi models built within the past 12 months.
Audi said: "All-important fuel economy and emissions control have naturally taken a step forward compared with the outgoing model as well, with the A5 2.0 TFSI registering 42.8mpg in the combined cycle test."
Drivers interested in the model are looking at an on the road price of at least £26,710 before also paying for a possible sports car insurance policy to cover the new purchase.
Audi also builds the Q7 model, a performance SUV featuring the Sideguard airbag system, which covers the entire window area in the event of an impact.