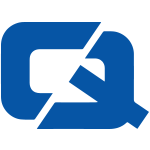 26 September 2012

The UK summertime has once again long gone for another year as wind and torrential rain continue to batter areas all around the nation.
Regions in the north of England as well as Scotland have been plagued by floods this week (September 25th) with motorways, train services and other public transport all being affected. With this in mind, drivers are facing even more hazardous conditions than they would be normally used to and the Institute of Advanced Motorists (IAM) has offered some helpful advice to give those needing to get behind the wheel in bad weather some tips on how to stay safe.
In the organisation's latest piece of guidance, drivers are urged to make sure that their heating systems work properly prior to setting off as severe rain can mist up the car's windows within a matter of seconds and the last thing a person wants is to be messing with the heating controls while driving. Stopping distances are also majorly affected during heavy rain and it is wise that a person looks to reduce their speed where possible to ensure that they do not have to make an emergency stop and then skid along the surface.
As many areas have seen flooding the IAM suggests that for those motorists that come across roads that are submerged in water to drive on the highest point of the highway. It is also important to leave both time and space to ensure that other vehicles are not swamped. More importantly if there seems to be no end to the water, as in, it is flooded around a corner, the organisation suggests seeking an alternative route.
Peter Rodger, the IAM's chief examiner, said: "A suddenly very wet road surface increases the chances of slipping when braking or steering, which is a problem not just for motorists, but cyclists and motorcyclists too. When driving in wet conditions remember that stopping distances will increase, and visibility will be reduced. Drop your speed and give yourself more time to slow down."
Visit ChoiceQuote – for the #1 car insurance