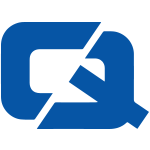 Young driver insurance customers could find their motor skills come under greater scrutiny after a road safety conference in Blackpool this week.
The Royal Society for the Prevention of Accidents (Rospa) is hosting the event which will see industry experts and officials from the Driving Standards Agency (DSA) offer views on how to reduce road accidents involving younger car insurance customers.
Some 250 delegates will attend the event, which takes place this week after recent DSA figures showed that more than 260 drivers and passengers aged between 16 and 19 were killed in 2007.
Kevin Clinton, head of road safety at Rospa, said the discussion of casualty reduction targets and strategies to reduce accidents among younger drivers will mark a "crucial period" for improving road safety.
"It is exactly the right time to reflect on what measures have been effective and how they can best be targeted and delivered," he added.
Visit the #1 Car Insurance page