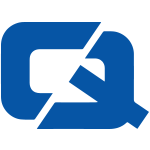 A Birmingham regional development agency has expressed satisfaction with the progress made so far on an initiative to improve the city's road infrastructure.
Advantage West Midlands (AWM) has conducted the first annual review of its West Midlands Regional Transport Priorities Action Plan, which aims to make the transport network efficient and safe, reports the Birmingham Post.
For example, it highlighted the fact that increases to capacity on certain sections of the M42 and M40 have been completed ahead of schedule in the past year.
Mark Pearce, corporate director in economic regeneration at AWM, said these initiatives, combined with improvements to rail and air transport provisions, will aid local residents and businesses.
He added: "We are starting to see the aims of the Action Plan translated into practical results, which will have a hugely beneficial effect."
Earlier this year, Birmingham City Council stated that it is committed to making repairs and improvements to roads in the city after the damage done to surfaces by the harsh winter.
For the #1 car insurance page, visit ChoiceQuote