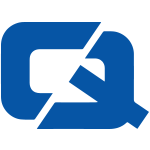 Birmingham City Council has expressed satisfaction with the planning and current progress on repairing the area's roads following the recent cold spell.
The authority stated that it is putting long-term strategies into place in order to deal with the problems of potholes and road cracks beyond the immediate damage caused by the icy weather, reports the Birmingham Mail.
Len Gregory, transport chief for the local authority, revealed that an additional £600,000 was allocated for repairs prior to the cold snap when the extent of its expected severity became clear.
He also stated that a number of "find and fix" crews are currently surveying the city and dealing with the most dangerous cracks.
However, he added: "These are just interim measures and in the longer term we are drawing up further plans."
The council has already committed £6.1 million to repairing winter damage to the roads and is calling on local drivers to report any faults they observe.
For the #1 car insurance, visit ChoiceQuote